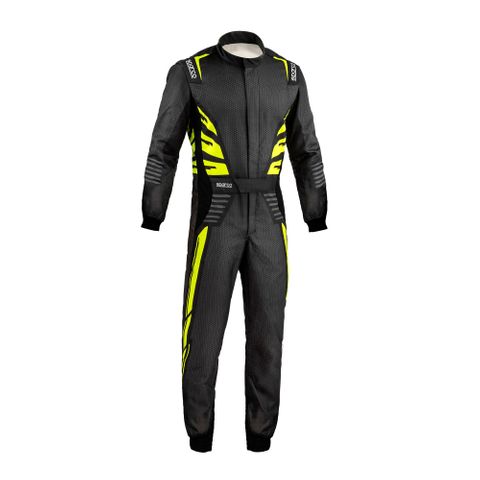 Sparco Infinity 5.0 Custom Racesuit
Stock Level:
OUT OF STOCK – BACKORDER NOW
Lead Time:
BLACK FRIDAY SPECIAL. 15% OFF UNTIL THE END OF NOVEMBER. 6 WEEK LEAD-TIME FROM DATE OF ORDER
Price:
$2,699.00(inc gst)
Description
FIA 8856-2018 Approved
350/370 g/m Material Weight
Fully customisable
The Sparco Infinity 5.0 Custom Race Suit is a multi-layer Nomex suit which is designed by you (with a little help from Sparco!) at a fixed price. With 64,000 colours at your disposal and using your own creativity, you can create any design you like. Add sponsors logos, images, names or even photographs. Why not match the design to your race car colours, design a suit based upon your sponsors branding and colour scheme or even have a photograph of your children incorporated into the design? The suits shown in the above images are examples of what is possible. There really is no end of possibilities.
Simply get in touch with our desdign team - richard@allports.nz and we will help you create any vision you have for a suit and turn it into a reality! Or you can do this by downloading the blank template here and sketching what design you would like and then simple email this to us along with any logo's you want added - (Download blank template here)
The suit features a highly breathable inner lining, fully floating sleeves and a stretch panel insert on the rear offering an improved fit and better comfort.
What is Infinity: Using a new, highly sophisticated process, materials can now be infused with high resolution colour to provide an infinite number of colour combinations and designs. No longer as it was in the past, does the suit have to be weighed down with metres and metres of embroidery thread, and nor does the breathability have to be compromised due to large areas of screen printing on top of the suit outer layer. With Infinity the printed fabrics remain fully breathable, extremely durable and beautifully washfast.
The Sparco Infinity 5.0 race suit is available in standard off the shelf sizes, or for an additional cost ($300 Inc. GST) can be tailored to your own measurements (for this option, please also download the PDF Custom Size Form.)
Please remember: Infinity 5.0 is a fixed price, whatever design you come up with. Make it as simple or as complex as you want.
Multi Layer (350-370 g/m² material weight)
FIA 8856-2018 approved
Please note: All custom made suits ordered are taken as special orders only and, as such, are non-returnable. A 100%, non-refundable, deposit will be taken at the point of order. Delivery time is approximately 4-6 weeks.