Home

/

Sparco Grid Q Fibreglass Seat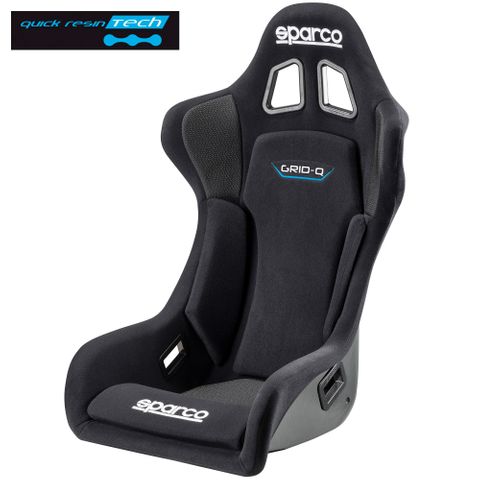 Sparco Grid Q Fibreglass Seat
Stock Level:
OUT OF STOCK – BACKORDER NOW
Lead Time:
STOCK DUE END OF JULY
Description
FIA 8855-1999 approved
Removable modular cushions
Just 6.5kg in weight
The Sparco Grid QRT competition seat has been designed with multiple removable cushions to offer the driver more options to customise the fit. Manufactured using Sparco's QRT production method has reduced the weight by a massive 2.5kg over the older Grid II seat (now only 6.8kg)
QRT manufacturing process for a much lighter seat with no compromise on safety or rigidity
Removable 'modular' cushions for a more tailored fit
High lateral leg support abd low profile leg cushion keep drivers legs withing the seat for improved safety
The modular cushions on the Grid II QRT seat are held in place with velcro so they can easily be removed or re-positioned as required. All of the cushions can be removed to facilitate a resin seat kit to be used. The lightweight fibreglass shell is rigid and features 5 harness slots and side mount threaded receptacles.
FIA 8855-1999 approved
What is QRT?
QRT (Quick Resin Technology) is a state of the art manufacturing process developed by Sparco to create the lightest and most resilient fibreglass shell seats currently available. The QRT range of seats offer a 30% reduction in weight, compared to a fibreglass seat manufactured using traditional methods, with no compromise to safety or quality.
NOTE 1: Due to the weight and dimensions of this part, we reserve the right to recalculate the shipping cost once your order has been placed. We will contact you with any increase in shipping charges.