Home

/

Karting

/

Ferodo Kart Brake Pads - CRG/GP KZ & DD2 Rear (Organic Compound)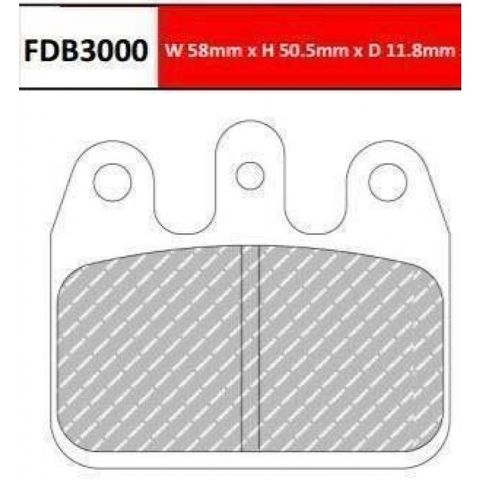 Ferodo Kart Brake Pads - CRG/GP KZ & DD2 Rear (Organic Compound)
Stock Level:
IN STOCK ORDER NOW FOR IMMEDIATE DESPATCH
Description
Ferodo Kart Attack Brake Pads
Very high and stable coefficient of friction (0,48)

Not sensitive to speed and/or temperature
High initial bite

Very predictable when braking into the turn
The product was developed at Ferodo's dedicated race facility just outside Turin, Italy, making use of Ferodo's unrivalled race heritage and experience in organic racing friction. The compound developed in Turin is called ID 460 and can be fitted to a range of karts from the Pro Karts to gearbox classics. It is unique in its application where consistent brake feel, regardless of brake temperature or kart speed, is vital to providing the extra confidence and performance the driver needs. This is especially relevant when considering the majority of braking in karts is rear brake only, which has the added disadvantage where locking the brake causes some time consuming mishap.
Because of its superb feel and reliability in all weather conditions, the driver's confidence increases giving the ability to break later with the kart under control and therefore carry more speed through the corner. This gives the kart driver greater opportunity to overtake on the entry and exit from a corner which is where the majority of overtaking is accomplished.
Even in its first year, Ferodo Kart Attack has already achieved some notable successes. These include being on two out of the first three Formula A Super One, Junior TKM Super One winner, EcoMoto champion, RacePro and EKC British Endurance Champions and on winners at many club championships. Next season the aim is that Kart Attack will build on this solid foundation with further market penetration and more domination of the top drivers, particularly in the gearbox classes